Winter Survival Tips: When You're Stranded in Your Car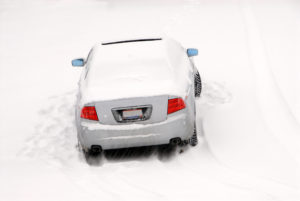 We've had a mild and warm fall in Northern Colorado this year, but winter is just around the corner. You can bet we'll get our normal allocation of snow and cold weather. When the ice, snow, and blizzards arrive, make sure you're prepared to brave the elements without fear with our winter survival tips.
It helps to have all-wheel drive on your vehicle, but even the toughest, most powerful vehicles can still get stuck in the snow and ice of winter now and then. To avoid a dangerous situation on the road, make sure that you have all the essential survival items with you in your car if you frequently drive in the cold weather we're all expecting in Greeley and Northern Colorado.
What Should You Put In A Winter Survival Kit?
You can complete the first step to keeping yourself warm in the event of getting stranded in dangerous temperatures and weather conditions long before you start your car.
Keep a bag of winter survival essentials in your car. Your bag should be tailored to the weather elements you'll likely be facing. In the Greeley area in winter, that means snow and low temperatures.
Here's a list of items your cold-weather survival bag should contain:
Sleeping bag—rated for temperatures in the teens or lower
Extra warm clothes—hat, gloves, base layer, wool or fleece sweater, wool or synthetic socks, jacket or coat
Food—don't count on warming it (you can include snack foods like protein/energy bars)
Water—or a metal container you can use to melt snow
Candles
Matches
Boots
Flashlight and extra batteries
Flares or some kind of signal light
Cell phone adapter that you can plug into the lighter outlet
Shovel
Jumper cables
Keeping these items in your car in the event of getting stranded on the road can save your life.
What to do When You're Stranded
Now that you have your survival kit, you're better equipped to handle dangerous wintery conditions on the road. Still, even the most prepared can be in danger on icy and snowy roads. You'll need to take these steps to give yourself the best chance of being rescued and surviving the night if you need to.
You're in impassable snow, or your engine won't start, or for some other reason, you're on the side of the road in a blizzard.
What do you do now?
The first step is to get out and check your tailpipe. This is why you packed warm winter clothes and boots. Clear your tailpipe of snow so that you don't risk carbon monoxide poisoning. If you can't see any buildings or other cars nearby, stay in your car where you can control the warmth.
Get your car warmed up as best you can, then turn the car off. Your car is surprisingly adept at keeping warm air inside it. Turn it on again when you get cold to conserve gas. Periodically check your tailpipe when you're running your engine. If you can, do small, short, spurts to stay warm.
One vastly underrated way to stay warm and maintain a healthy body temperature is to drink water. Either melt snow from outside (unless it's obviously dirty, it's fine to drink melted snow in a pinch), or drink the water supply you packed.
If you're just off the side of the road, keep your seatbelt on. Other cars can still spin out and hit you, especially in dangerous driving conditions. Put your hazard lights on as well.
Your hazard lights will help people see your car. Put out road flares or other signal lights to alert other drivers and potential rescuers of where you are.
The Bottom Line
The bottom line is to be prepared and not to panic. When you get stressed, anxious, and panicky, you're much more prone to make mistakes and poor decisions. You should always take care of your immediate needs before you try to go anywhere for help. Get yourself warm, hydrated, and as well fed as you can before you make the journey down the road. Walking on a cold, slippery road at night in a snowstorm is dangerous, so make sure that you don't have far to go before you set out. Usually, the best option is to stay put and wait for help, especially if you have your survival kit ready in your back seat.
If your engine has been giving you trouble, take it to Autotailor to get it ready for cold weather. Good luck out there!
Winter Driving: Fuel Economy Tricks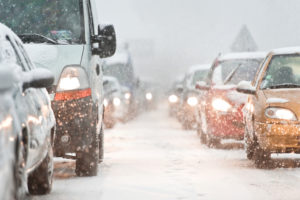 Fuel economy tricks are helpful to anyone who cares to save money and use their vehicle as efficiently as possible. Your fuel economy is affected by a number of different things, including your vehicle condition, driving speed, acceleration, traffic, road conditions, and even weather. As you most likely already know, vehicles tend to use more fuel in the winter.
Because vehicles run on many different fluids, the drop in temperature means your vehicle has to work harder to keep the changes to these fluids as minimal as possible. As a result, your vehicle ends up burning more fuel. Not to mention that driving during the winter time often means driving in harsh temperatures and conditions that also affect your fuel economy. So how can you help your vehicle use fuel most efficiently this winter? Let's talk about a few helpful fuel economy tricks.
Letting Your Car Run While Idle
In the first of our fuel economy tricks, it's necessary for us to debunk a myth. Many people are under the impression that it is necessary to warm up your car for some time before you drive off in the winter. While it's certainly more comfortable to step into a warm car, this is not necessary. Your vehicle actually does better warming up while driving. According to most manufacturers, your car only needs about 30 seconds to warm up before you drive off slowly. Allowing it to run while sitting idly will only waste fuel.
Park Your Car in a Warm Garage
Hopefully, you can avoid having to drive off in a miserably cold car. Parking your car in a warm garage will help keep the various fluids in your vehicle closer to operating temperature. Your vehicle will use less fuel because it will take less time to warm up. When your car is parked in the garage, you won't be as likely to use your remote start and leave it running idly for too long. If your garage is currently too full for your car, you'll find it a worthwhile task to clear it out and make space. Not only will your car warm up faster, but you won't have to scrape away ice early before work!
Drive Wisely in the Stop and Go Traffic
Depending on where you live, you may experience stop and go traffic all the time. However, winter can bring even more of it with adverse weather conditions. Always give yourself plenty of time to slow down and speed up. This will help you save fuel and keep you and the drivers around your safer. Fast accelerating and hard braking are a sure way to harm your fuel efficiency, no matter the weather conditions.
Keep Your Tires Properly Inflated
Properly inflated tires mean better traction and because of that, better fuel economy. Remember that in cooler temperatures, the pressure in your tires will go down. Make sure you consistently check your tire pressure and have them inflated to the right amount of air.
Combine Your Trips
It takes more fuel to start a cold engine. That's why, if possible, you should combine errands in your day so that you are not continually starting up a cold car.
Get Rid of Extra Weight
If you have traveling containers on top of your car but are not currently using them, remove them. Remove any unnecessary items that have collected in your car. The less weight your vehicle has to pull, the less fuel it will have to burn.
Maintain Your Vehicle
Of course, proper maintenance of your vehicle will help you any time of the year. Make sure you have consistent engine checks to ensure everything is running smoothly. Change your oil consistently. Use the oil recommended by your vehicle's manufacturer. A poorly maintained vehicle is sure to suffer in the area of fuel economy.
If you have not had your vehicle tuned up for this winter, be sure to contact your trusted mechanic to schedule your appointment.
We hope these fuel economy tricks help you run your car more efficiently this winter!
Tips on Selling Your Car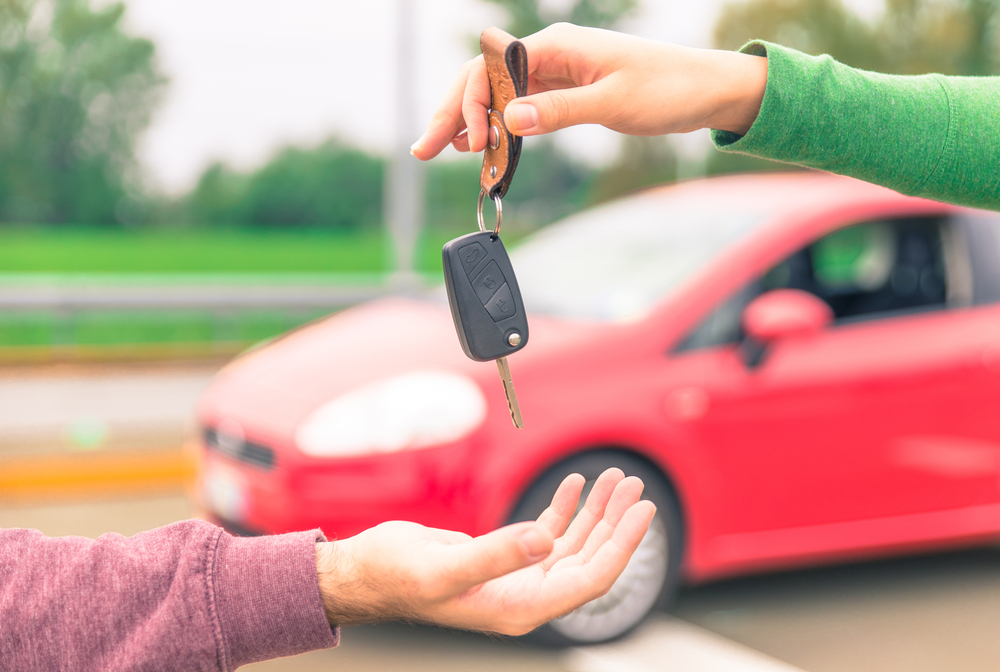 You've decided you're selling your car. Whether you're ready for an upgrade, need more space, or simply want to get rid of an extra vehicle, you want to make sure you are getting the most out of it with the least amount of hassle. To help you make this as smooth and successful as possible, here are some tips you can follow.
First, know your car.
Before whipping out an ad on Craigslist in 5 minutes, make sure you know the accurate details about your car as well as any additional features it has.
For example, a Honda Civic Sedan LX and a Honda Civic Sedan EX have some different features, so you'll want to be sure to clarify whether it's an LX or EX.
What model is it? Is it the base model or a sport version of that model? Is it a 6 cylinder or a 4? What maintenance has been done on it? Has it ever been in a wreck? These are some of the questions people will ask when inquiring about your car and you want to be prepared.
Figure Out the Worth of Your Car.
As much as we would love to sell our cars for the same price we got them, we need to do the research to find out what the car is actually worth. Obviously, if you have had it for a while and have accumulated a few miles, you'll be seeing a difference in value from when you first purchased it.
Make sure you have all the paperwork
Make sure you have your title and are ready to sign it to pass on to the new owner.
If you have them, provide maintenance records, making sure to black out any personal information.
Have ready 2 copies of a bill of sale, one for you and one for the buyer.
It's a good idea to have a release of liability to protect you from damages or violations once you've sold the car.
Make sure to provide the buyer with any warranty documents if your car is still under warranty.
Figure out whether to sell it privately or to a dealership.
This decision will depend on how quickly you want to get rid of the car or how much you are wanting to get for it. If you sell to a dealership, you'll likely be getting less than if you sell your car privately.
Tips for selling to a dealership
If you choose to sell to a dealership, make sure you've check the Trade-in Value before you approach a dealership about buying your car.
Be ready to answer questions they will have about your car's history, maintenance, accident records, and your car's general condition.
Tips for selling your car privately
Find out when is the best time of year to sell your car. There are certain times of year that some vehicles will sell better than others. For example, a sports car is often easier to sell in the summer when people aren't thinking about having to get around in the snow here in Colorado.
If you are posting your car online, upload quality photos of your vehicle taken from every side, including pictures of the inside (including the trunk!).
Include your asking price, mileage, your vehicles condition, maintenance history, repairs, VIN number, how many owners your car has had, etc. on your online listing.
Be honest about issues the car has.
Meet in a public place with the buyer. Ask to see their Driver's license and insurance before they take your car for a test drive.
When communicating with a potential buyer, have a set price in mind for as low as you are willing to go, but start out asking for more, knowing the buyer will likely try to negotiate.
Ask for cash as payment. You could do a check as well, but cash is best especially if you do not know the buyer. Don't hand over the title until you've received payment.
Get your car ready to sell.
Make sure you run the car through the car wash and give it a thorough cleaning. Presenting your car in top condition will make a big difference in the selling process. Wipe down the surfaces in your car, vacuum all the rugs, remove stains, clean your windows inside and out, clean out your personal belongings and make sure there's nothing under the seats.
If possible, it's a good idea to top off fluids, do an oil change, fill up gas, and fix minor flaws (for example, removing dents).
Have a mechanic do an inspection on your car to see if there are any major issues that need to be repaired so that you can either repair them before you sell the car or can make the buyer aware of these needs (You can give the buyer the mechanic inspection report).
The Top Five Auto Maintenance Apps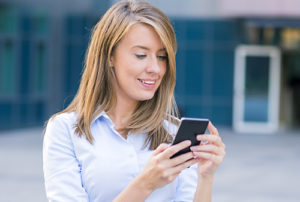 Find yourself glued to your smartphone or tablet these days? Then this article is for you (and your car)! Read along with us as our team of repair experts reviews the BEST vehicle maintenance apps available for download today!
With so many moving parts that require proper maintenance to work in conjunction with each other, your car needs regular tune-ups and checks to run efficiently for thousands of more miles. Without keeping track of all the things that need to be replaced, serviced, oiled, greased, etc., you'll increase your risk of breakdowns and other hazards that make it much harder to operate your vehicle safely.
In the past, if you owned a car, you typically had to record all the maintenance costs and reminders in a little notebook in your car to keep track of everything that needed work. You had to record your gas mileage to calculate how many miles you're getting per gallon and more. Today, there are hundreds of smartphone apps that help you record and track all the maintenance information you need, as well as gas costs, how to deal with a collision and more. Here are five of the best auto maintenance apps out there today:
aCar. If you're looking for a good auto maintenance app, it's best to start with this one. aCar is an incredibly user-friendly app that houses all your car's maintenance information in one place. Once you put in your car's information into the intuitive interface, it can make useful calculations for you. If you put in your car's mileage and the price of gas when you fill up, the app will tell you the cost of running your car per day, per mile. It can also predict when you'll need your next fill-up and chart your gas efficiency. You can also record maintenance costs and dates to see how much your car is costing you and when your next tune-up should be. Available on Android.
Gas Cubby. A fast and easy way to record your gas mileages and costs. Gas Cubby can send you reminders to change your oil, where to find better gas prices, and much more. You can compare your gas mileage with similar vehicles using its data from Fuelly, a community of other auto-minded individuals. Although this is not a free app, the $1.99 price tag is budget-sensitive and well worth its utility. Gas Cubby is available on iOS.
iWrecked. This app streamlines the information gathering process you have to go through after a collision. iWrecked allows you to store every pertinent detail about your auto accident in one place for later use. It conveniently stores this information in four succinct categories: "accident information," "other driver," "police information," and "miscellaneous." With these four categories, you can put in the time and location of the accident, the other driver's insurance information, and any police information or references you need. iWrecked also allows you to upload pictures of the car damage, locate towing or police services near you using GPS, and call your emergency contact right from the app. iWrecked is a free app and is available for both iOS and Android.
Waze. While Waze is more of a navigation and traffic app than a maintenance app, but it's extremely useful for getting around and making the most of your car's fuel efficiency. Waze is a community-based app that gathers user data in real time and makes adjustments to its traffic and navigation services quickly. If you and another Wazer slow down in traffic, the app knows to mark the area as slow or heavy traffic. You can be a passive or an active Waze user, either letting the app gather information while you're driving with it to help other users, or by going even further to report speed traps, road conditions, gas prices, and more. This community approach leads to faster updates on traffic and road conditions than a standard Google Maps app. Free for both Android and iOS.
Openbay. This app is incredibly useful for scheduling maintenance and tracking the services you need to have completed. Openbay lets you search for automotive service providers near you and compare maintenance quotes. You can schedule maintenance appointments right there on the app and pay for services as well using it's secure and safe payment system, which lets you earn rewards for your completed services. If you know you need maintenance, but you don't know where to turn, download Openbay. It's free for iOS.
These apps are all effective at helping you keep track of your car's maintenance needs and schedule. Depending on what kind of car you have and how often you use it, some of these apps may be more useful than others for your situation. For example, if you need road conditions for your commute every day, Waze is an excellent option. For a car that needs more regular maintenance to stay on the road than others, an app like aCar is for you.
Is Premium Gasoline Really Worth the Extra Cost?
When filling up at the gas station, your first instinct may be to fill your car up on regular gas, because it's cheaper. It may be that you don't know what the premium gas does for you. The truth is, you do not get extra miles out of a gallon of premium gasoline over a gallon of regular. Most cars manufactured today are made to run on regular, unleaded gasoline. That said; check your vehicle manual before filling it up for the first time. It should have a minimum octane level for fuel. As long as you match that number, you're okay in most situations.
Keep in mind; most performance vehicles including turbocharged engines require a higher octane fuel. Also, living in high altitude regions like we do here in Greeley, Loveland and Ft Collins puts a twist on the octane requirements. The thinner air here in Colorado usually allows for a lower octane than if the vehicle is driven at sea level – that's why most fuel stations in Colorado sell 85 octane and most other states regular fuel is 87.
Misconceptions of Premium Gasoline
There are many misconceptions surrounding premium gasoline. You don't get any extra mileage per gallon by using premium gas. In fact, the difference in fuel quality has more to do with what brand of gasoline you put in your car than octane levels. Also, contrary to popular belief, there are no extra additives in premium gasoline that suddenly make it more efficient or clean your engine. All gasoline, regardless of price at the pump, has enough additives in it to keep your engine clean. Some brands include more additives, so it's no surprise they charge a bit more. Again, if you spring for the brand-name gasoline, you'll do better than running your car for 100,000 miles on cheaper gas.
The main takeaway is that you may want to consider paying more for brand-name gas, but stick with regular unleaded in most situations. If you have a particularly cruddy engine or older car, you may want to use premium gas, but it's probably more efficient if you put in some engine additives to help clean your engine and stick with brand-name gas stations. You may be surprised, but there is a significant difference according to many tests between brand-name unleaded gasoline such as Chevron, Shell, Conoco, etc. and the discounted gas you find at your local quick-stop market. You won't cause any dangerous buildups quickly in your engine if you fill up with discount fuel now and then, but over time, your engine will become less efficient if that's all you use. That's something to think about if you plan on keeping your car for years to come.
Feel free to stop by Autotailor. We are always happy to talk to you about what type of fuel should be filling your tank with.