Why You Need A Local Auto Repair Partner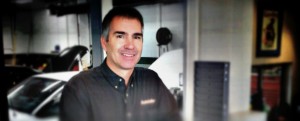 Car issues typically arise when you least expect it—you're driving home from work or from taking your son to soccer practice when you hear some strange noises from the engine and find yourself stranded on the side of the road. In times like those, it's important to have someone you can trust to fix your car, not someone who is going to leave you waiting for hours before performing shoddy repairs. That's why it's so important to have a local auto repair partner. When it comes to getting your car fixed, it's helpful to think small and local. Here's why:
Roads in Greeley are different than they are a lot of other places in the country, or even in Colorado, so it's helpful to use a mechanic who knows the area you drive, is familiar with the roads, and knows what to expect when it comes to road conditions. They are more likely to be able to give you good recommendations and repairs because they know the path your car takes.
Those slick chain stores and dealerships might seem great, but you're paying for the fancy waiting areas and specially trained mechanics. Most local auto repair specialists charge much less because they avoid the extra frills and corporate bureaucracy. Plus, they are often not as stuck in their policies and pricing strategies, so they can customize payment and repairs to meet your exact needs.
Especially in smaller communities like Greeley, everyone knows everyone else, so you know you can trust your auto repair specialist and get recommendations from family and friends. Locally owned stores are more likely to get to know you on a friendly basis and treat your fairly and openly instead of just a number.
Dealerships and chains tend to have strict schedules and rigid hours, meaning they are less likely to make an exception or stay late to fix your car. Conversely, smaller locally owned repair shops are more flexible with their schedule, can be conveniently located in your neighborhood, and offer personalized service to do whatever it takes to get the job done.
When your car needs repairs fast, you don't want to spend time sitting on hold waiting for a chain or dealership mechanic to pick up. Find a local auto repair shop you can trust to deliver accurate, professional results right in your neighborhood.