Automotive Maintenance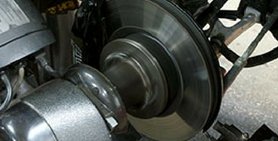 Automotive Maintenance In Northern Colorado From Autotailor in Greeley
Let's face it: you live in Northern Colorado; you probably commute for everything including auto maintenance. Getting as many years and as many miles out of your car as possible has never been more important. That's why it's crucial to have a Greeley auto repair shop that can keep you on the road.
Routine maintenance goes beyond just an oil change and a tire rotation. At Autotailor, our vehicle "General Inspection" is one of the most beneficial services that we provide, and it allows us to "tailor" advice and recommendations to you and your driving habits. As your car gets older, it will require reasonable maintenance along the way to keep it going.
At Autotailor, our highly skilled technicians use today's best technology to maintain your car or light truck, as well as use only original equipment quality parts. No matter if you have an imported or domestic vehicle, we've got you covered. And best of all, you can maintain your factory warranty right here with us.
Don't leave your vehicle's life expectancy to chance. Give us a call today at (970) 353-3401.