16 Tips to Prepare Your Car for Autumn and Winter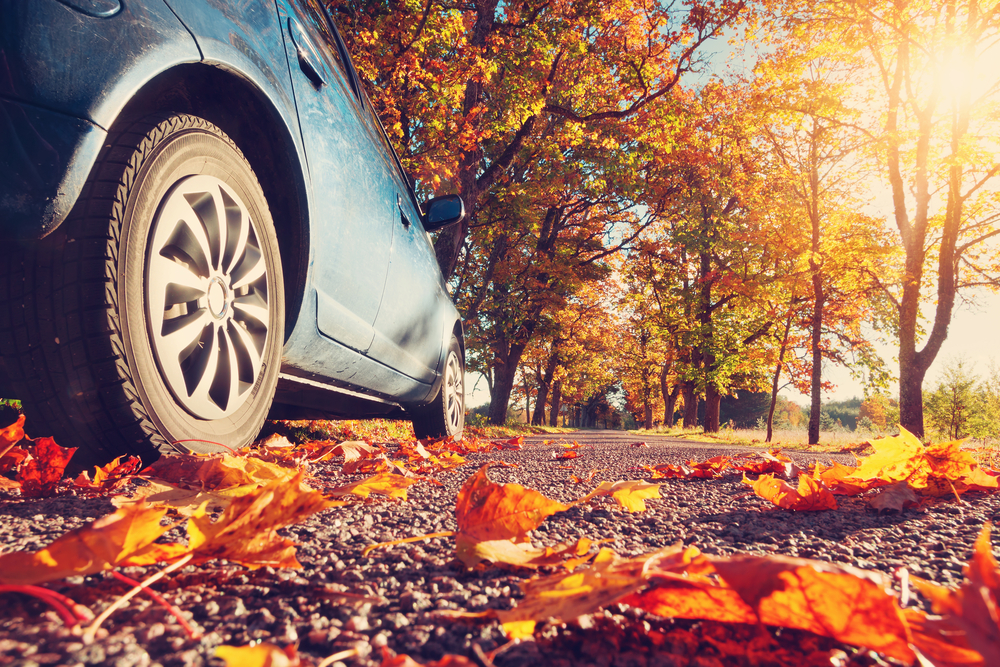 Cold weather car preparation. Four words that should be at the top of all Greeley and Northern Colorado driver's lists as the start of autumn is just around the bend. Leaves are starting to turn and we've already begun to experience a few nights and days with cooler temperatures. Fall is the perfect time to begin thinking about and preparing your car for colder temperatures and the coming winter months.
To help you adequately equip your car for cold weather, snow, ice, and those howling winter winds, we've provided a checklist with 16 tips that will help you be prepared.
An excellent way to start is by giving your car a good cleaning.
Wash off all the bugs and anything from your windshield that could hinder visibility. It's a great time to also clean out the inside because you may be less motivated to do it when the weather turns.
Wax your car.
Before the snow ever comes and the roads need to be treated with salt or sand, it's a good idea to wax your car to protect the paint from all the elements it could encounter this fall or winter.
Check your windshield wipers and replace them if necessary.
Your wipers need to be replaced every 6 months to a year. Older wipers will tend to make less contact with your window and may squeak as they're going and only end up smearing your window. In that case, you're actually decreasing visibility instead of improving it.
Make sure you test your heater before the cooler temperatures arrive!
If you find that your heater is not working properly, you'll want to make sure you have your mechanic address those issues before you have to deal with cold and freezing temperatures. Also be sure to make sure your defroster is working correctly.
Check your belts and hoses.
Have your mechanic check for and replace worn and torn belts and hoses.
Change your oil to keep your car running as efficiently as possible.
Ask your mechanic what type of oil is the best for your car in the winter.
Make sure to replenish your fluids: antifreeze, washer fluid, etc.
You will want to be prepared with sufficient antifreeze, washer fluid, etc for the coming winter weather.
Check your tires.
Do you have the appropriate tires to handle potential winter hazards? Are your tires in good enough condition? Neglecting your car's need for good tires could be devastating. Tires that are losing their tread are going to be extremely dangerous in rain, snow, or ice. If your tires have less than 3/32 inches of tread, make sure you replace them as soon as possible.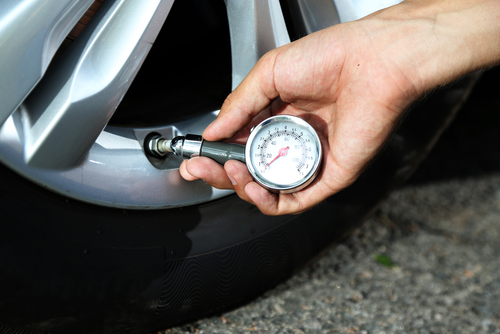 Check your tire pressure.
The amount of tire pressure will affect the traction and handling of your car. Because cold weather will cause the pressure in your tires to contract, you want to be monitoring them to make sure they're properly inflated. Check your spare tire to make sure it is also sufficiently inflated.
Make sure your car is aligned.
This will help your tires last longer and provide for safer handling as you drive. It can also help improve gas mileage.
Check your brakes!
You know how vital good brakes are any time of year, but they're especially important when cooler temperatures bring the potential of rain, snow, and ice. If needed, have your mechanic replace rotors and brake pads to ensure your safety this winter.
Check the condition of your battery.
Make sure its posts and connections are free of corrosion. Have it tested to see how much charge it can hold, especially if it's more than a few years old. You do not want to end up stranded in the cold with a dead battery if you can help it. Replace your battery if needed.
Make sure your headlights and brake lights are in good working order.
Especially in heavy fog or snow, you'll need all the light you can get. If the plastic on your headlights has become hazy, it's a good idea to have them buffed and polished to ensure that they'll be shining as bright as possible.
Always make sure you have sufficient fuel in your car.
While it's never good for your fuel pump to run it too low in any season, driving with low fuel especially in the winter is not safe. Should you end up stranded somewhere in the winter, having sufficient fuel would keep you warm longer as you wait for help.
You may consider investing in rubber floor mats if you don't already have them.
That will protect your carpet from everything your shoes will be tracking in this winter.
Make sure your car is equipped with the proper emergency materials.
Here are some of the key items you should consider including in your car:
Ice scraper
First aid kit
Flares
Jumper cables
Small shovel
Basic tool kit
Spare tire and tire changing equipment
Flashlight and extra batteries
Water
Candles
Lighter
Gloves, extra boots, warm clothes, blanket
We hope this list gives you a jump-start into getting your car winter for this fall and winter.
If you're looking for a dependable mechanic in Greeley, we would love to hear from you. Give us a call at 970-353-3401.