Tips on Selling Your Car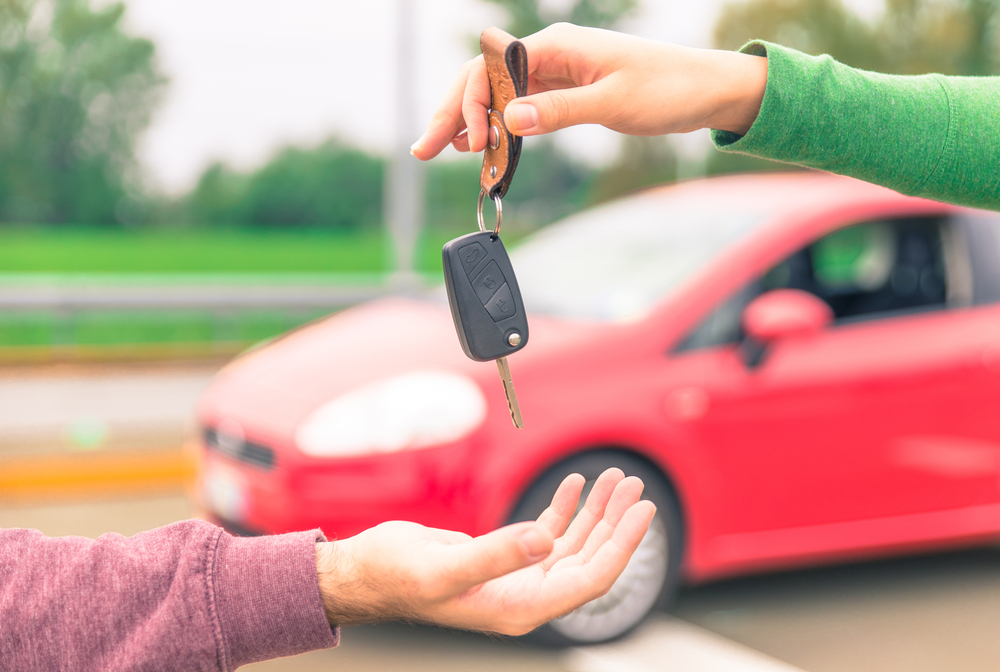 You've decided you're selling your car. Whether you're ready for an upgrade, need more space, or simply want to get rid of an extra vehicle, you want to make sure you are getting the most out of it with the least amount of hassle. To help you make this as smooth and successful as possible, here are some tips you can follow.
First, know your car.
Before whipping out an ad on Craigslist in 5 minutes, make sure you know the accurate details about your car as well as any additional features it has.
For example, a Honda Civic Sedan LX and a Honda Civic Sedan EX have some different features, so you'll want to be sure to clarify whether it's an LX or EX.
What model is it? Is it the base model or a sport version of that model? Is it a 6 cylinder or a 4? What maintenance has been done on it? Has it ever been in a wreck? These are some of the questions people will ask when inquiring about your car and you want to be prepared.
Figure Out the Worth of Your Car.
As much as we would love to sell our cars for the same price we got them, we need to do the research to find out what the car is actually worth. Obviously, if you have had it for a while and have accumulated a few miles, you'll be seeing a difference in value from when you first purchased it.
Make sure you have all the paperwork
Make sure you have your title and are ready to sign it to pass on to the new owner.
If you have them, provide maintenance records, making sure to black out any personal information.
Have ready 2 copies of a bill of sale, one for you and one for the buyer.
It's a good idea to have a release of liability to protect you from damages or violations once you've sold the car.
Make sure to provide the buyer with any warranty documents if your car is still under warranty.
Figure out whether to sell it privately or to a dealership.
This decision will depend on how quickly you want to get rid of the car or how much you are wanting to get for it. If you sell to a dealership, you'll likely be getting less than if you sell your car privately.
Tips for selling to a dealership
If you choose to sell to a dealership, make sure you've check the Trade-in Value before you approach a dealership about buying your car.
Be ready to answer questions they will have about your car's history, maintenance, accident records, and your car's general condition.
Tips for selling your car privately
Find out when is the best time of year to sell your car. There are certain times of year that some vehicles will sell better than others. For example, a sports car is often easier to sell in the summer when people aren't thinking about having to get around in the snow here in Colorado.
If you are posting your car online, upload quality photos of your vehicle taken from every side, including pictures of the inside (including the trunk!).
Include your asking price, mileage, your vehicles condition, maintenance history, repairs, VIN number, how many owners your car has had, etc. on your online listing.
Be honest about issues the car has.
Meet in a public place with the buyer. Ask to see their Driver's license and insurance before they take your car for a test drive.
When communicating with a potential buyer, have a set price in mind for as low as you are willing to go, but start out asking for more, knowing the buyer will likely try to negotiate.
Ask for cash as payment. You could do a check as well, but cash is best especially if you do not know the buyer. Don't hand over the title until you've received payment.
Get your car ready to sell.
Make sure you run the car through the car wash and give it a thorough cleaning. Presenting your car in top condition will make a big difference in the selling process. Wipe down the surfaces in your car, vacuum all the rugs, remove stains, clean your windows inside and out, clean out your personal belongings and make sure there's nothing under the seats.
If possible, it's a good idea to top off fluids, do an oil change, fill up gas, and fix minor flaws (for example, removing dents).
Have a mechanic do an inspection on your car to see if there are any major issues that need to be repaired so that you can either repair them before you sell the car or can make the buyer aware of these needs (You can give the buyer the mechanic inspection report).